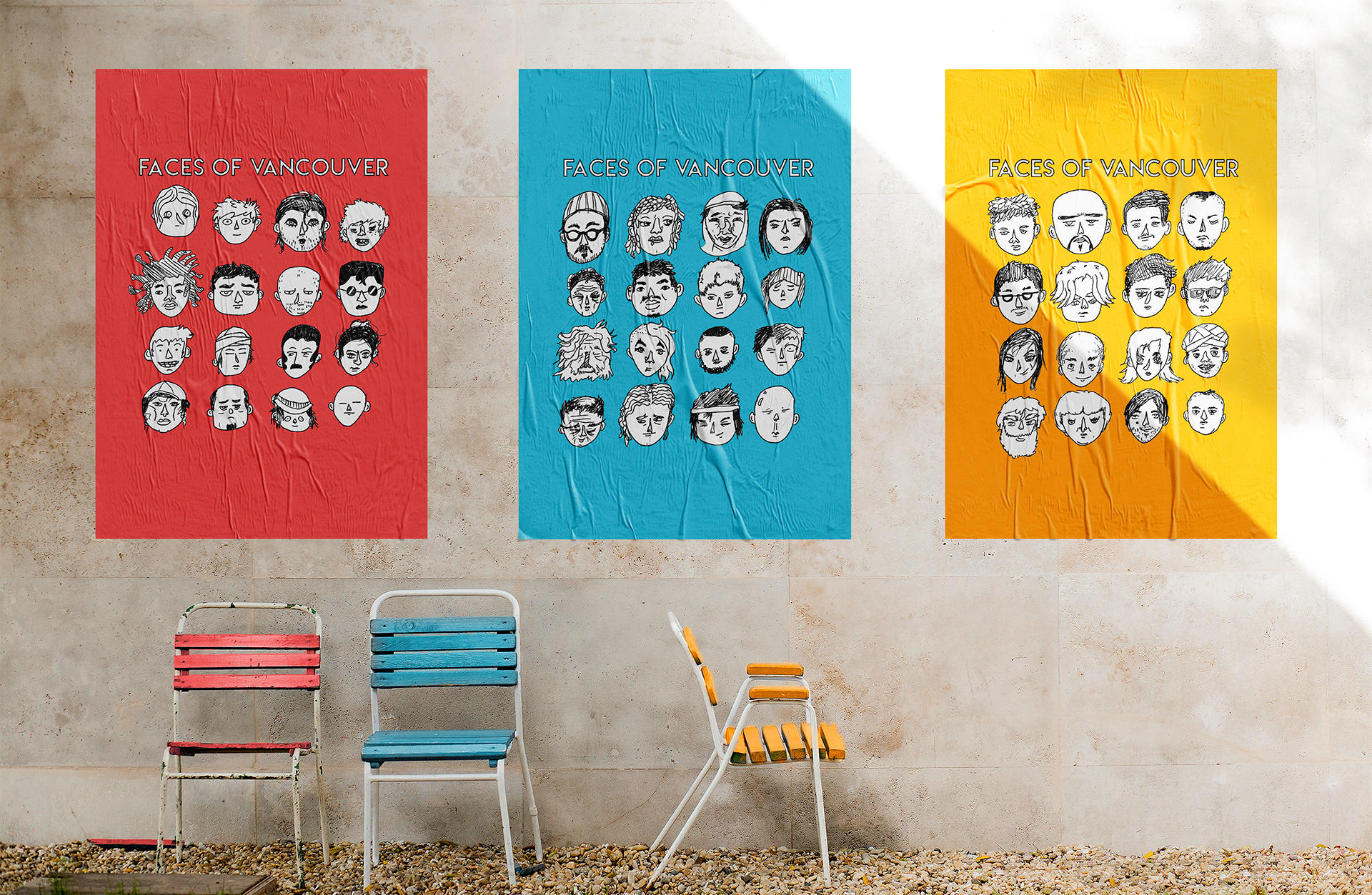 Faces of Vancouver
Poster Design
"Faces of Vancouver" is a series of posters meant to portray diverse individuals from around Vancouver and unify them, much in the way the city itself does. Faces from the street and transit were randomly selected and sketched as quickly as possible in an attempt to remove any personal selection bias and to capture the most immediate and striking characteristics. 
The faces were arranged in identical rows and columns to form a square, creating a feeling of stability and de-emphasizing any individual. 
The choice to not use color was intentional, to reaffirm the unifying concept. The eye moves from face to face without feeling any emphasis on a single individual, but each individual still retaining their unique characteristics. Each face is unique, but none is more important than the next.